Questions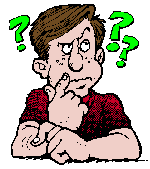 How Do I Deal With Failure?
1. Do the following texts fill you with hope and courage? Why?
In Lesson Three we discovered that sin is really a broken relationship with God. We also discovered that "bad deeds" don't keep God from loving us. God is interested in a relationship with us regardless of how we are "doing." We often let our failures discourage us from seeking Him. In this lesson, we will look at how to deal with failure.
2. In a battle, before you can know how to fight, you have to know who the enemy is. According to the following texts, who is the enemy?
Can you see the enemy? If you could see him, is it even possible for you to overcome him?
3. Considering Jeremiah 13:23, how much can you do?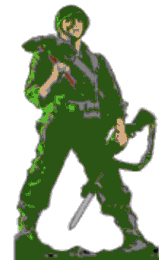 During World War II, the Allied Army placed fake plans for attack on the body of a dead airman and left him floating off enemy shores. The Germans found the "plans" and moved their troops to defend the location that was mentioned in them. The Allies then entered several undefended locations and it became a turning point in the war. When you fight the battle at the wrong location, you end up losing the war! In spiritual life, trying to overcome our bad habits is like fighting at the "wrong location."
4. According to 1 Timothy 6:12 what is the right fight? How do you fight it?
Remember, faith is the same as trust. In order to trust somebody who is completely trustworthy, all I have to do is get to know them. Therefore, the "fight of faith" would be the effort to get better acquainted with my Friend, Jesus.
5. Read James 4:7-8 again, looking for two clues on how to "resist the devil."
6. According to John 15:5, how much can you do apart from Jesus?
7. According to Philippians 4:13, how much can you do with Jesus?
8. If without Jesus I can do nothing, but with Him I can do everything, where should I put all my effort? (Did you notice "submit" and "draw near" in question five?)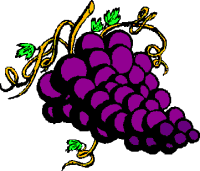 9. In John 15:1-8, does Jesus command us to "bear fruit" or to "abide?" How many times does Jesus mention the words "abide" or "remain?" How would you apply this in dealing with failures in your life?

10. If we remain connected to Jesus (the Vine) what does He promise to do for us?
It is not the responsibility of a garden to get rid of its weeds--that is the work of the Gardener. The garden's responsibility is to absorb the water, sun, and nutrients that are provided. Jesus promises to fight our enemy (Satan) for us. He promises to make us healthy, "fruit bearing" Christians if we remain connected to Him (abide).
11. What assurance do we have while waiting for Him to finish His work?

You can choose two positions relative to the circle to the right-in or out. If we are "in" Jesus, we can have perfect confidence in His ability to save us and to change us as needed. Our focus (our work) is to get "in Jesus" and to stay "in Jesus!" We do this by spending time with Him for the purpose of getting to know Him as a friend!
If Bill Gates wrote you a check for 1 million dollars, you could deposit it knowing that it wouldn't bounce. His name and his word are worth a lot. When Jesus says He started the work in you and He is going to finish it, you can go to the bank with that too. He's given you His Word on it.
We hope you have found this lesson spiritually uplifting. If you would like to correspond with someone to help you better understand or apply the material we would be happy to hear from you.
WE PROMISE: We will NOT visit, phone, mail, or otherwise harass you. YOU will initiate any interaction.

---
[ Home | Lessons | Introduction | Questions | Daily Bites | Conclusion ]
---
Lesson 7 - Questions
Copyright © 1996, Lee Venden and Thure Martinsen