Questions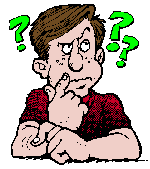 Jesus & Bible Study
In our last lesson, we looked at the importance of breathing and noticed that prayer is to spiritual life what breathing is to physical life. In this lesson, we will discover that spending time reading the Bible for the purpose of getting to know Jesus is to spiritual life, what bread and water are to physical life. Read John 6 to get an overview of Jesus' teaching.

1. What is the longest you have ever gone without food? Without water? How does missing a meal affect you? How does lack of water affect you?
2. How many meals do you usually eat a day? How many glasses of water do you drink?
3. What claim does Jesus make in John 4:14; 6:32-35; 47-51?
4. What is the relationship between Jesus' claim (in question 3) and your answers to questions 1 and 2?
5. Is there work involved in a relationship with Jesus?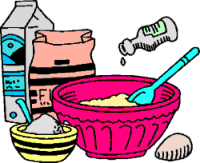 As I was preparing this study, it came time for lunch. I decided to stop and make some raspberry muffins to eat. I mixed the ingredients, poured the batter into muffin tins and stuck it in the oven to bake. Before long, a delicious aroma began to fill the room. (Are you getting hungry?) I had to do a little work before I could eat the food. There is some work involved in becoming familiar with Jesus and what He had to say.
6. What is the work or labor that we must do?
John 6:29

Believe and trust mean the same thing. If someone was completely trustworthy, what would you need to do in order to be able to trust them? Get to know them, right? So how would you work on trusting Jesus?

Matthew 11:29

You prepare the meal (labor) by taking daily time to look at Jesus. Think of opening a book about Jesus as preparing the meal. Consider reading, thinking, contemplating and meditating about Jesus as eating the meal. The steps outlined in our "Daily Bites" section are about eating, chewing, absorbing, taking in the food (which is Jesus).
7. In John 6:31-33, 58 Jesus compared Himself to manna--the food given to the Israelites while they traveled through the wilderness. How can you apply the instructions of the following verses about manna to your spiritual life?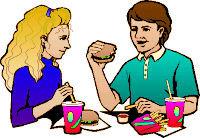 8. How do these truths apply to our life with Jesus? (consider Philippians 1:6 for a hint)
Food must be taken into your body to do you any good.
Watching someone else eat does you no good.
Once you have eaten something, you lose control of it. It will do to you whatever it is supposed to do.
Food will affect your body regardless of your enjoyment of it.
Spiritual life is the result of coming to know Jesus as a Friend by becoming familiar (on a daily basis) with Jesus and what He had to say. This means that, just as you eat food every day, you need to spend some time each day with Jesus through reading about Him, thinking about Him, talking to Him--that's how your friendship grows!
We hope you have found this lesson spiritually uplifting. If you would like to correspond with someone to help you better understand or apply the material we would be happy to hear from you.
WE PROMISE: We will NOT visit, phone, mail, or otherwise harass you. YOU will initiate any interaction.

---
[ Home | Lessons | Introduction | Questions | Daily Bites | Conclusion ]
---
Lesson 5 - Questions
Copyright © 1995, Lee Venden and Thure Martinsen