He Is The Good News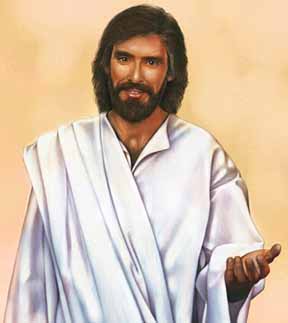 Plenty of bad news is floating around! In fact, Thoreau had it right when he said, 'I suppose the news for the next hundred years might be fairly accurately written today.' For the most part, as long as people have reported news, it has been depressingly the same. Stories of murder; violence, catastrophe, war, famine, pestilence, promiscuity, abuse, theft and financial ruin scream at us from radio, television and newspapers.
But there is good news! It was first given in Eden when the sorrowful pair were promised that a Deliverer would crush the serpent's head. It was later published in the Good News Letter, (called by some the Holy Bible) and even proclaimed by Angels over Bethlehem's moonlit plain. The good news is really a Person!
Are you troubled or confused? He is called 'Wonderful Counselor' (Isa. 9:6).
Are you filled with tension? He is the 'Prince of Peace' (verse 6).
Is your life full of uncertainties? He is the 'Cornerstone' (Ps 118:22).
He is the 'Solid Rock' on which you can depend (1 Cor. 10:4).
Have loved ones or friends let you down? He is 'faithful' (Rev. 1:5).
Are you lonely? He is the 'friend that sticketh closer than a brother' (Pro. 18:24).
Do you feel as if there is no one on your side? He is your 'advocate' (1 John 2:1).
Have you lost your way? He is the 'true Light which lighteth every man that cometh into the world' (John 1:9).
Have you gotten yourself into a jam that looks hopeless? He is the 'Deliverer' (Rom. 11:26).
Is your heart wicked and full of sin? He is your 'Righteousness' (Jer. 23:6).
Do you feel helpless? He is called 'Saviour' (Luke 2:11).
Have you lost a loved one to death? He is the 'Resurrection and the Life' (John 11:25).
Are you hungry or thirsty for something more in your life? He is the 'true bread from heaven' and the 'Dayspring' (John 6:32 & Luke 1:78).
Are you searching for eternal life? He is the 'way, the truth, and the life' and the 'door' (John 14:6 & John 10:7).
He is Jesus Christ, King of kings, Lord of lords and He is your friend as well!
---
[ Home | Books | Table of Contents | Previous Chapter&nbsp]

---
The Pleasure of His Company - He Is The Good News
Copyright © 1994, written by Lee Venden